Not to be missed from blue o two!
Submitted by

jon

on Tue, 08/21/2018 - 16:12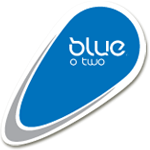 Dive the Red Sea in December and blue o two will part-fund you to give something back to the underwater world we love. Dive our HAYAH Reef Clean Up itinerary at a subsidised rate of £899 per person.
Don't forget, M/V Sea Spirit is offering a Buy One Get A Second Half Price deal for their 7 day sailing in the Maldives on 1st September 2018 and is available for £1699.
Red Sea:
M/Y blue Melody
28/12/2018 – Strait of Tiran & North: Was £1199, Now £999

04/01/2019- North & Brothers: Was £999 now £899

18/01/2019- Deep South: Was £1099 now £999

25/01/2019- Deep South: Was £1099 now £999
M/Y blue Fin
14/12/2018 – HAYAH Reef Clean Up: Now £899

28/12/2018 – Northern Wrecks & Reefs: Was £1199, Now £999

04/01/2019- Northern Wrecks & Reefs: Was £999 now £899
M/Y Red Sea Adventurer
31/08/2018- Northern Wrecks & Reefs: Was £1299 now £1099

18/01/2019- Strait of Tiran & North: Was £949 now £899
Maldives:
M/V Sea Spirit
01/09/2018 – Central Atolls (7 nights): Was £1,999, Now £1,699 – Buy One Full Price Package, Get Second Half Price

22/09/2018 – Male & Northern Atolls (12 nights): Was £3,249, Now £2,699

20/10/2018 – Central Atolls (7 nights): Was £2,299, Now £2,099
To book or for more info contact our Expert Travel Team now on 01752 480808, email [email protected] or visit our website www.blueotwo.com