SCUBA Marketplace
SCUBA Marketplace
Welcome to the SCUBA Marketplace, your essential online directory to all the best diving equipment retailers, manufacturers, holidays, charters and much much more!
To view listings in a particular industry sector, choose from the Sector drop-down box and click the Apply button. To search for a specific product or service, enter a search term in the Search box and click the Apply button. To start again, click the Reset button. Navigate through the list using the buttons at the bottom of this page.
To get your product or service listed here, please contact Jon on 01707 273 999 ext. 296
Displaying 31 - 40 of 151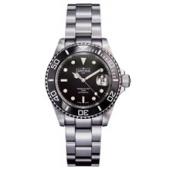 Classic Time International Ltd
Sector:
Watches, Dive equipment
Notes:
Classic Time specialises in watches that are not generally available on the high street. Davosa offer some fantastic Automatic Diver watches at competitive prices.
The Ternos divers range are fitted with a wetsuit extension on the bracelets and some styles are fitted with helium valves.
Colin Bruce
Coral Dive Club - Madagascar
Address:
Madirokely Beach, Nosy Be Island
Notes:
The 2 first and only British owned dive centres in Nosy Be, Madagascar. Relaxed professional atmosphere, safety is paramount. 20+ dive sites from 10-40 mins away. T/O & Group prices available on request.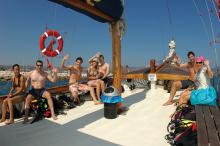 Cydive
Address:
1 Poseidonos Avenue
Notes:
BSAC Premier Centre. Enjoy diving in excellent conditions and the crystal clear waters of the Mediterranean sea. Opportunities to dive on world class wrecks, archaeological interest sites, walls dives, swim troughs, scenic reefs and much more. Cydive leads the way of diving in Cyprus.
Davy Jones Diving
Address:
Arinaga, Gran Canaria
Notes:
BSAC Premier centre open all year round, next to the El Cabrón Marine Reserve.
Their experts will show you angel sharks, rays, morays and other secrets of the subtropical waters of Gran Canaria
DCRS
Dive Academy Santa Pola
Address:
Puerto Deportivo 2
Notes:
Friendly, British run BSAC and PADI 5 Star IDC centre. Varied diving and all levels of training offered. Great package offers for clubs and centres and FREE gear hire for budget airline clients.
Dive Action Diving Services
Address:
Unit 2c, Industrial Estate
Notes:
Dive Cornwall. The country's premier diving location, Warm clear waters, wrecks, reefs, basking sharks and shark cage diving. RIB and hardboat charters. Beginner to technical courses and Instructor training. Visiting boat launching, recovery & moorings.
Dive Cellar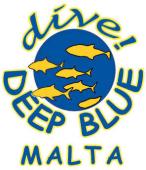 Dive Deep Blue Malta
Address:
9 Ananija Street, Bugibba/Qawra
Pages